The Best Valrico Payroll Services For Your Business
---
It is critical to take care of your company before it takes care of you. We've all heard that no one can take care of your business as you can, but is this true? Allow us to assist you with your payroll with our professional Valrico payroll services. We understand how challenging it can be to maintain a business on top of everything else.
You have employees who require timely payments, taxes that must be done promptly & on time, as well as benefits that must be delivered appropriately. Allow us to manage all of that, so you don't have to. At Freshwatertax, we offer expert Valrico payroll services so you can focus on operating your business. After decades of work expertise, we at Freshwatertax now offer more than just tax services.
We recognize that managing your finances may be a daunting task, especially if you lack the time or skills to do so efficiently. That is why we provide tailored Valrico payroll services intended particularly for Florida businesses. With years of expertise and skilled staff on our side, we can provide quality service while saving you significant time & expense.
How Do I Know My Business Needs Payroll Services?
Many business owners are unaware of some of their tax obligations, & if you don't perceive what you're doing with payroll taxes, you could end up in hot water with Uncle Sam. If you have one or more employees and/or your annual gross earnings exceed $1 million, you will undoubtedly & essentially require the services of a payroll service. This is where a certified public accounting firm, such as Freshwatertax, may assist.
Our staff has years of expertise processing all facets of payroll, including filing taxes & ensuring that employees are properly paid. We also provide benefits administration services so that companies can handle these responsibilities without having to pay a second employee to manage them on top of everything else.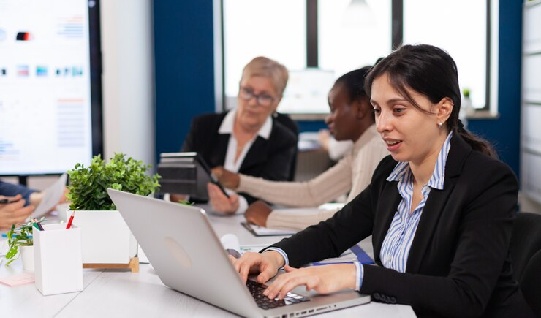 Essential Things To Consider When Hiring A Payroll Service Provider
---
Outsourcing your payroll has several advantages. Hiring a CPA firm could save you time & expense, allowing you to focus on other critical business challenges. However, selecting a service is not as easy as picking one out of a phone book. Your selection will be influenced by a number of variables. To begin, chat with more than one specialist regarding payroll services so that you may compare different companies & services.
Then ask questions such as, "How much do they charge?" How long have they been in business? Do they work mostly with small enterprises or big enterprises? Do they provide any employee benefits? Is there any additional expense or price related to their service? How much industry experience do they have? How does their customer service compare to others you've spoken with?
You should also take into account how well-equipped each firm is to handle payroll taxes. To mention a few, they include Social Security, Medicare, unemployment insurance, & workers' compensation. If you do not manage these tax duties correctly, you may incur IRS fines & penalties.
Furthermore, failure to pay your employees' mandatory portion of these taxes (which are withheld from their paychecks) may result in much greater difficulties in the future. For instance, when it comes time to submit your annual tax return, you may find yourself owing additional amounts.
So, when you select a payroll service provider, inquire about the sort of assistance they give with regard to federal & state income taxes, as well as local employment taxes. Remember that certain firms may be able to assist you in lowering your overall labor expenses by providing cost-saving alternatives such as retirement plan options as well as health care coverage. For more information, contact Freshwatertax today!